Mold Removal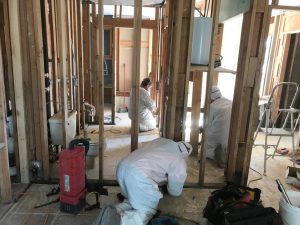 Mold and mildew can easily cohabitate with you and your family in your Albany home, especially during the summer when there is an endless string of hot and humid days. Mold removal is high priority in these situations.
The chances of a mold infestation increases when there is water damage on the property, so it is important to get rid of both of these issues as soon as they arise.
911 Restoration of Albany is trained to mitigate mold and water damage issues in Albany. You can trust in our comprehensive services to thoroughly decontaminate your home or business. We will provide services that include:
Water damage restoration
Mold and mildew cleanup
Property decontamination
Removal of musty odors
We stay open 24/7/365, because we want you to be able to call us immediately when you discover mold. This will allow us to schedule a time for our specialists to come and provide you with a free visual mold inspection and estimate.
Limiting your exposure to mold spores is key to keeping your health in tact and upholding the structural integrity of your property. So, call our mold removal technicians in Albany technicians today and we will work with mold removal experts to remove every last spore.
Prevent Mold Infestations During Hot, Humid Summers
Summers in Albany create the perfect environment for mold to flourish inside commercial and residential properties.
The hot temperatures and humid air can spark a mold infestation within 24-48 hours. If there is water damage present, then that increased moisture will only increase the likelihood of mold growth.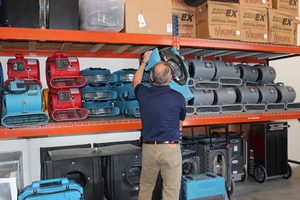 In order to reduce your chances of discovering mold in your home or business the main thing you need to do is keep your property as dry as possible. This can be more difficult than it seems since the air is already filled with moisture.
Running the air conditioning can help reduce the chances of mold since mold thrives in temperatures between 77 and 88 degrees. By keeping the indoor temp in the low 70s you will make it difficult for an infestation to break out.
Proper ventilation is a big way to stop mold and mildew from forming. The circulation of air flow will prevent stagnant air and in turn halt an infestation. Keep fans on and windows open. You may even consider purchasing a dehumidifier if the summer is particularly humid that year.
If you have any questions regarding mold prevention or if you see signs of mold and mildew in your property, you can call 911 Restoration of Albany and we will assist you with anything you may need.
Understanding How Mold Spores Can Affect Your Health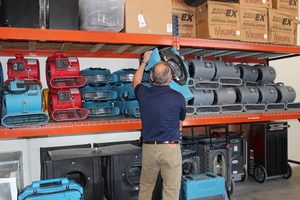 Mold has the potential to be dangerous for many reasons, but the main one is how it can affect your health and one else who may come into contact with the spores.
Some common symptoms you may experience when you are exposed to mold include coughing, sneezing, headaches, itchy eyes, skin rashes, wheezing, and even asthma. If you begin to realize that you have this allergic reaction whenever you are inside your home or business, then that may be a sign that mold is growing.
There are different species of mold that pose varying degrees of health risks, with some being quite benign and others that actually can cause fatal illnesses.
If you find mold growing in your property then it is important to know what kind it is in order to treat it properly. This is why 911 Restoration of Albany conducts mold testing, so  we can keep you as safe as possible.
We want to be able to start getting your property free of mold as soon as we can. So, when you need mold and mildew extracted from your property, do not hesitate to call our IICRC-certified mold removal professionals in Albany right away.
Serving the communities of Albany, Amsterdam, Guilderland, Schenectady, Schenectady County, Latham, Rensselaer, Cohoes and surrounding areas.