Commercial Water Damage Restoration in Albany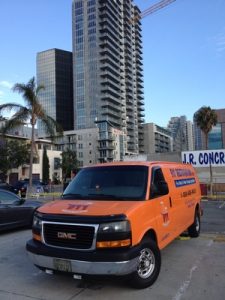 Commercial Restoration in Albany is a service that is needed everyday. Owning commercial real estate requires an exceptional attention to detail in order to keep the property maintained and up and running throughout the year. This includes checking for water damage and mold growth regularly.
When there is significant moisture in your business then mold has the ability to grow at an alarming rate. If there also happens to be water damage in any of the darker regions of your property, then there is even more of a risk of a mold and mildew infestation.
911 Restoration of Albany works with IICRC certified technicians to mitigate both water damage and mold issues, along with any other type of disaster that may require remediation services, including fire and sewage damage.
When you find yourself dealing with any of these issues, then you can contact us the moment you need help because we are available 24/7/365. If you are experiencing a water-based emergency, then we guarantee that our technicians will arrive within 45 minutes of receiving your call.
We understand how overwhelming it may be to discover a flood or mold infestation in your business, and we want to be the company that you can depend on to help you during these tense times. So, call our commercial property damage Albany specialists today and we will show you that it is possible to achieve a fresh start after a disaster.
Know Who To Call First When Your Building Floods in Albany, NY
There are many different types of commercial real estate, such as restaurants, retail stores, warehouse spaces, offices, and apartment buildings, and all are susceptible to becoming flooded.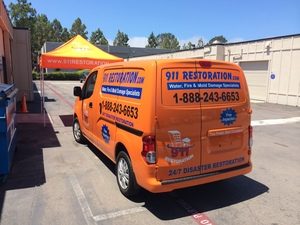 If your property has a basement, then it is particularly at risk of being affected by a flood. Cracks in the foundation of your property can allow water to seep into the basement space during a rainstorm, causing extensive water damage.
When you find yourself in a situation where water is invading your commercial property, it is important to immediately call 911 Restoration of Albany to come remediate the issue.
If you let the water stagnate in the basement, or anywhere in the building, it can lead to even bigger problems, such as structural damage and mold infestations. By hiring professionals you will vastly limit the destruction that water can cause once it floods the space.
We have the ability to restore your commercial property from any flooding event or water-based disaster on a moment's notice, so call us today!
Understanding How Mold Can Infest Your Commercial Property
Commercial properties can easily become infested by mold, especially if you are not regularly present on the grounds. This is because mold can begin growing within 24-48 hours of being watered. Commercial Restoration in Albany is important in the aftermath of
If you are not there to constantly monitor your property, then literally within a day or two a mold infestation can form. If there is unmitigated water damage in the building, then the chances of this happening greatly increase.
All mold needs to grow is food and water, just like any other living thing. It eats organic material commonly found in commercial spaces, such as wood, cardboard, paper, and cotton.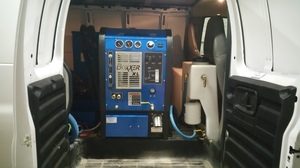 If left to its own devices, then mold can spread at a surprisingly fast rate, particularly when the conditions are right, such as during the hot, humid summers in Albany.
If you notice any signs of mold growth on your property, then you should call us to come check out the situation right away. We provide free visual mold inspections, including an estimate, so you never have to worry about taking on a financial risk when you hire us.
We want to get mold and mildew out of your building as soon as we can, for the sake of your property and your health. So, call our IICRC-certified commercial property damage Albany technicians today and we will start decontaminating your business right away.