Water Damage and Flooded Basements in Albany NY
Weather Alert: If you are experiencing pipe bursts from the cold weather, call us today for emergency assistance! 
911 Restoration of Albany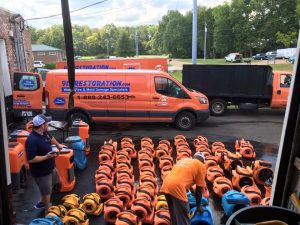 Are you facing a property damage emergency in the Albany area? Did you know that you could get same-day services within 45 minutes of an emergency call? In fact, you can contact 911 Restoration of Albany to get help 24/7/365.
Our property restoration techs will arrive at your property ready to go to work. All techs are licensed, bonded, and insured to handle all aspects of property restoration. We can help you recover from damage caused by floods, fires, mold growth, sewage backup, and more.
Comprehensive Property Restoration Services in Albany NY
Customer services is a priority to our company, which is why we make ourselves available to you around the clock to answer any questions you may have. If you are unsure whether or not you need our help will provide you with a free visual inspection and estimate, so you never have to worry about taking a financial risk.
At 911 Restoration of Albany, we offer a Fresh Start with our comprehensive selection of property damage restoration services, including but not limited to:
Whether you're a New York homeowner or business owner, 911 Restoration of Albany is your Fresh Start! We'll communicate with you throughout the entire process, help answer questions related to insurance, and restore your property to its pre-damaged condition. One of our IICRC-certified teams is dispatched within 45 minutes of your call! Contact us today, and one of our friendly representatives will assist you in finding the nearest New York location.
Service area map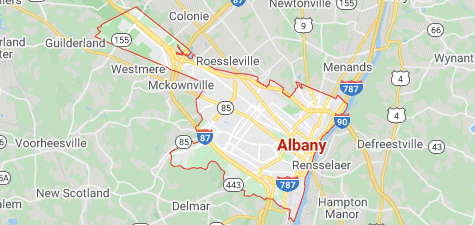 All of our customers can expect to benefit from:
Free Visual Inspection for Property Owners Only
Mold remediation and inspection
Local ownership and operation
Understanding of your needs

Peace of mind
No matter if you have water damage, need mold removal,  or need fire damage restoration, the team at 911 Restoration has you covered. Call now to have us start working towards your Fresh Start.
Client Testimonial
Sherry M.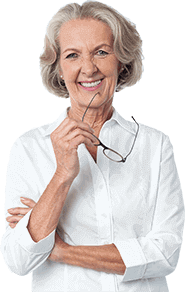 "I would give them 6 stars if I could. I had to deal with a flood in my business, an absolute nightmare for every business owner. [911 Restoration] came right away, and they are so professional and efficient. Even after everything was done they followed up and made sure everything was back to normal. A+ customer service. Thank you
Water Damage Restoration in Albany, NY
Water is a powerful element that is capable of causing massive destruction in a very short period of time. If it's left to sit on the surfaces of your property, then it can cause wood to rot, metal to rust, and mold to grow. Water damage in Albany can be handled before it turns into mold by calling our 911 Restoration professionals.
We know that getting water out of your property quickly is the only way to limit the damage done and stop mold infestations. This is why we always arrive at your home or business within 45 minutes of receiving your call. Once we get to your property we will immediately get to work extracting the water and removing all moisture from the air using air movers and dehumidifiers. Getting the area as dry as possible will stop a mold infestation from forming. A failure to have fast water damage restoration means that you will also need mold remediation as well.
By providing you with these services you can be sure that we are addressing every aspect of your water disaster. So, call our water damage restoration pros in Albany, NY as soon as you notice any sign of water damage or flooding in your property to prevent future problems that require mold removal. Water damage in Albany can be handled before it turns into mold by calling our restoration professionals.
Frozen Pipes and Flooded Basements
With the change to colder weather that winter brings, there are special considerations you have as a homeowner. Water flows through your pipes constantly. However, during colder temperatures, the water in the pipes can freeze. Once you have frozen pipes you run the very real risk of them bursting. Therefore, you're only a step away from excessive water damage. Flooded basements are a common occurrence due to the location of many pipes within the home.
In addition to water damage, you can also expect possible issues with sewage backup due to frozen pipes. With sewage, you also run the risk of running into black water (raw waste). Because of the sheer potential damage, you will want professionals ready to roll as soon as you discover frozen pipes or other winter conditions like ice dams to minimize the effects of your property damage.
Experiencing a ceiling leak? Have burst pipes? Call the crew at 911 Restoration in Albany, NY, and we will be there within 45 minutes to handle your water damage restoration needs from leaks to basement flooding. Don't wait, make sure to call now to get started.
Mold Removal
Water damage leads to mold growth. The infestation can happen faster than you would think, as mold formations can start within 24-48 hours.
Acting quickly to remediate water damage after floods and leaks is the most effective way to prevent mold growth, but that isn't always possible. You may have water damage in places that you are unaware of, making it possible for mold to grow and fester. That's why mold removal services are sometimes needed.
Our services include:
Free Visual Mold Inspection for Property Owners Only
Mold removal for residential and commercial properties
Drying and dehumidifying

And more
Fortunately, we have experience mitigating even the most rampant mold infestations. Not only will we remove every trace of mold and mildew from the property, but we will test the spores to determine if they pose any health risks to you during our mold remediation.
Keeping your property and health intact is important to us. So, call our mold removal specialists in Albany as soon as you notice any signs of mold growth in your home or business.
Sewage Backup Cleanup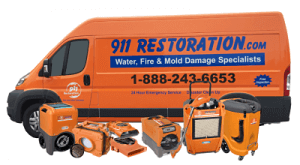 Sewage or black water is classified as a category three water due to the high levels of pollutants it contains and is filled with bacteria, fungi, fecal matter, chemicals, and many other toxins, all which can affect your health once in contact.
When sewage invades your commercial or residential property, then you are going to want to stay away from the black water and immediately call professionals to come to remediate the problem.
The main reason you should not attempt to clean up the mess on your own is that there is a high risk of becoming ill when you are exposed to sewage, either topically or orally. Plus, the waste can also contribute to mold contamination creating the need for mold remediation as well.
When you hire our technicians, we will arrive with all the equipment needed to safely decontaminate the property, as well as get rid of the foul, sewage odor that can permeate the area.
We want to help you as soon as possible when black water overflows into your property. So, call our sewage backup cleanup experts the moment you need professional services and we will get your property fresh and clean again.
Fire Damage Restoration
If a fire breaks out in your home or business it can cause mass destruction in seconds. Within five minutes of the first flame, your property can become completely engulfed in fire. The only thing you can do during a fire disaster is getting yourself and everyone else in the building out of the property as fast as possible. Do not waste any time trying to grab things or quell the flames- just get out of there.
Once the fire department has deemed the property save to re-enter, you should call our professionals to come and evaluate the damage. We have performed fire damage restorations for many homes and businesses after they have been affected by fire and smoke, so you can trust in our abilities to properly handle your fire damage restoration in Albany, no matter how severe the damage may be.
Besides normal fire damage restoration procedures our customers benefit from:
Dish, furniture, and surface cleaning
Smoke Removal, Soot Removal, and Ash Removal
Storage of belongings

And more
Call our fire damage restoration technicians when you need assistance in the aftermath of a fire. We will help get your property back up and running asap. You can relax knowing your fire damage restoration is in good hands.
Disaster Restoration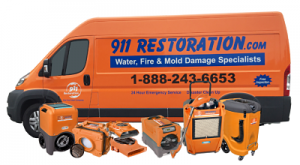 There are disasters, both natural and man-made, that cannot be prevented, no matter how well you prepare your property. Severe rainstorms, thunderstorms, and blizzards can greatly impact your home or business, creating extensive water damage and structural issues. In addition, it can create other needs like fire damage restoration or mold removal for property owners.
In these situations, the amount of devastation is significant enough to warrant the services of a professional remediation team. Our goal is to make you feel as secure as we can when a disaster strikes your home or business.
Call the disaster restoration experts at 911 Restoration of Albany when your property is affected by flood and water damage, mold infestation, or fire damage and we will get you on the road to a Fresh Start today. We are IICRC-certified specialist and we'll handle all of your restoration needs from water damage restoration to mold removal and fire damage restoration.
Serving the communities of Albany, Amsterdam, Guilderland, Schenectady, Schenectady County, Latham, Rensselaer, Cohoes and surrounding areas.