Water Damage and Mold Removal in Schenectady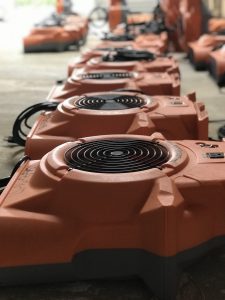 Are you dealing with a water damage emergency in Schenectady? If so, you can get the same-day services you need by contacting 911 Restoration of Albany. Our water damage restoration techs can reach homes and businesses in Schenectady within 45 minutes of an emergency call as we are available 24/7/365.
You can reach out to us right away if you need help handling a flooded basement, a pipe burst emergency, or a sewage backup. Our IICRC certified techs can rush to the scene to:
Take Care of Flood Cleanup in Your Basement or Crawl Spaces

Deal with Toilet Water Damage, Leaking Pipes, or a Burst Pipe

Quickly Extract Water and Take Care of Drying and Dehumidification

Check for Signs of a Mold with a Mold Inspection
Mold can grow quickly after you experience water damage in Schenectady. Getting help from mold removal experts can help you quickly get your property back to perfect condition. The mold remediation techs at 911 Restoration of Albany can take care of mold decontamination while repairing water damage, so call us today.
You Can Get Help with Water Damage Restoration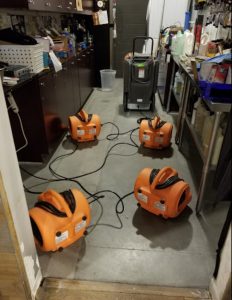 Heavy rains, ice dams, blizzards, and pipe burst emergencies can all flood your home or business with unwanted water in Schenectady. Water can begin causing serious damage within a few hours, so make sure you contact the water damage restoration specialists at 911 Restoration of Albany right away.
Our techs are licensed, bonded, and insured to handle flood cleanup and water extraction. We can offer you the personalized property restoration services you need if you are dealing with a flooded bathroom, a ceiling leak, carpet water damage, and more.
We also specialize in mold removal services. We understand that water damage can allow mold to thrive, which is why techs are prepared to offer you a mold inspection. Planning out the mold remediation process can involve sending a sample to a 3rd party laboratory and taking care of mold decontamination.
Let us begin working to complete the mold removal and water damage restoration process for you today.
Call to Get Help with Mold Remediation in Schenectady
Water damage and mold infestations can go hand in hand in Schenectady. Fortunately, 911 Restoration of Albany has the training and experience to take care of mold remediation while repairing water damage in your home or business.
Our crew can spring into action to repair damage from a sewage backup, frozen pipes, or a pipe burst emergency. We'll put our flood cleanup experience to work for you if you are dealing with a flooded basement while checking for additional problems with a mold inspection.
Taking care of mold decontamination and water damage restoration with the professionals can ensure your property is returned to better-than-new condition. Get a Fresh Start by calling us today.
Servicing the cities of Albany, Alcove, Altamont, Amsterdam, Averill Park, Berlin, Berne, Buskirk, Castleton on Hudson, Clarksville, Coeymans Hollow, Cohoes, Cropseyville, Delanson, Delmar, Duanesburg, East Berne, East Greenbush, East Nassau, Feura Bush, Glenmont, Greenville, Guilderland, Hannacroix, Hoosick Falls, Latham, Medusa, Melrose, Nassau, Petersburg, Poestenkill, Ravena, Rensselaer, Rensselaerville, Rexford, Rotterdam Junction… and surrounding areas.