Water Damage in Rensselaer County
Rensselaer County receives a lot of rain and snow, putting property owners at risk of experiencing water damage and structural issues in their homes and businesses.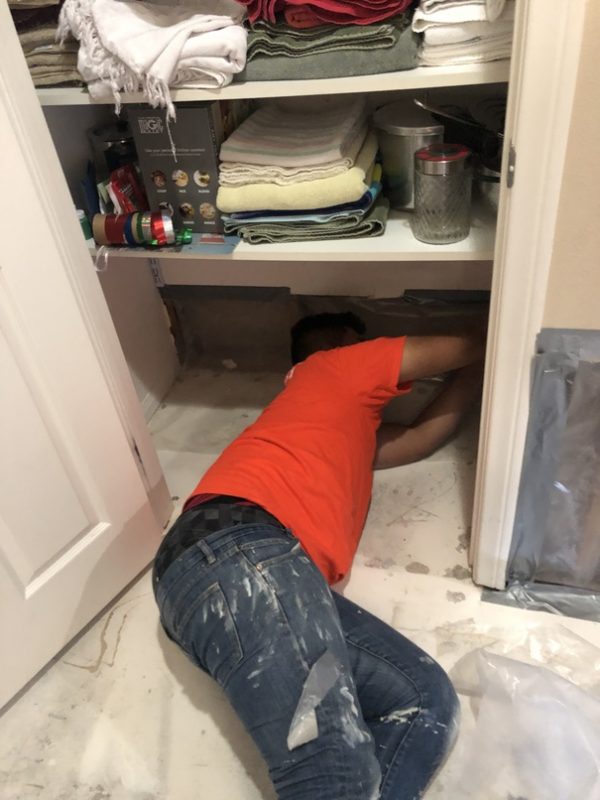 The county gets about five more inches of rain per year than the national average but is impacted by more than 30 more inches of snow than the average, making blizzard damage a problem property owners need to be prepared to handle.
911 Restoration of Albany is locally owned and operated, so customers can trust that the technicians know exactly what water damage restoration services they need to fully recover from damages caused by the weather patterns in Rensselaer County.
For your protection, our organization is licensed, bonded, and insured, along with being IICRC Certified. These certifications should make you feel confident in our ability to handle any restoration problem we are called to remediate. 
When you call in need of emergency storm repairs, our repair techs guarantee to be at your property within 45 minutes, ready to implement same-day flood cleanup services. The Albany office is open 24/7/365, so you can call us for water damage restoration services virtually any time, day or night. 
Blizzards Can Cause Water Damage 
When a blizzard hits Rensselaer County, there are three things the residents can always expect- snow, ice, and powerful winds. These elements can combine to create destruction to your property.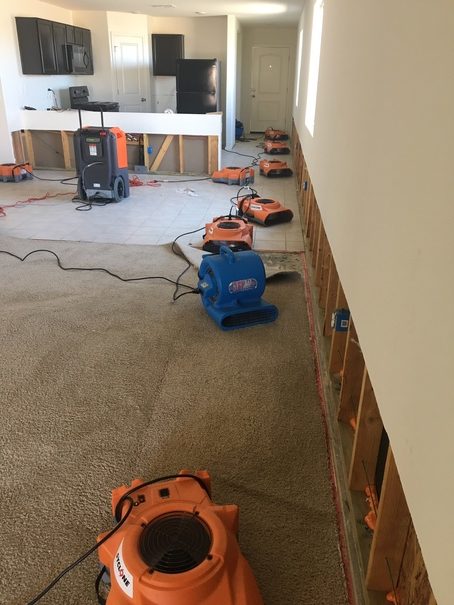 When snow accumulates on a roof or tree, it can become so heavy that it caves in the ceiling or breaks a tree branch, which not only puts your safety at risk but leads to interior water leaks and structural damages.
With a gap in your roof, the inside of your home or business will be exposed to the snow, which will eventually melt and caused water damage throughout your property.
By hiring the technicians in Rensselaer County to implement water damage restoration services as soon as any effects from the storm occur, you will have the best chances at making a full recovery.
By issuing immediate leak detection and making the proper repairs, we will get your home dry and clean before the moisture has time to create any more structural issues or start a mold infestation.
If you live in Troy, East Greenbush or anywhere else in Rensselaer County, call us as soon as you discover signs of a flood or leak inside of your property. By hiring the flood cleanup team, you will work with technicians that genuinely care and understand your needs.
Fixing A Water Leak In A Basement In Troy
Not only are homeowners in Rensselaer County at risk of incurring property damages due to snowstorms, but the frequent rainfall also causes water damage in residential and commercial properties. A heavy shower can cause kitchen ceiling water damage or a basement flood, issues that require emergency water damage restoration.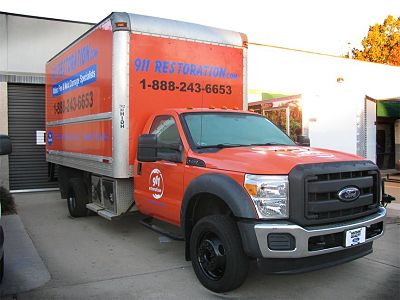 A homeowner in Troy called 911 Restoration of Albany after a rainstorm caused a leak in his basement. After the repair techs gave the property owner a free visual inspection, they were able to determine that a crack in his home's foundation was allowing water to seep inside.
The restoration company got to work with the flood cleanup by using powerful sump pumps and wet vacs to extract all the moisture, and air movers and dehumidifiers to dry the room.
To thoroughly complete the water damage restoration, the technicians had to pack-out and store the furniture in the basement, a service we provide all our customers.
It is typical for mold to grow in the basement, so the experts also checked to see if there was mold in the carpet from the water damage. To us, flood restoration always includes a mold inspection, because we want to be as detailed as possible with our restoration strategy.
Call 911 Restoration of Albany if you need flood cleanup services, leak repairs, or mold removal and the technicians will turn your water damage into a Fresh Start!
Servicing the cities of Troy, Wynantskill, Stephentown, Valley Falls, Nassau, Poestenkill, Rensselaer, Brunswick, Hoosick, East Nassau, Berlin, Hoosick Falls, Schaghticoke, West Sand Lake, East Greenbush, Grafton, Averill Park, Castleton-on-Hudson, Petersburgh, Pittstown, Hampton Manor, Albany, Schenectady, and surroundings.