Disaster Restoration
Home and business owners in Albany will be happy to know that Upstate New York is actually at pretty low risk of being impacted by natural disasters. However, that doesn't mean you are completely in the clear. On any given day disaster restoration services will be needed in case of an emergency.
Disasters can still occur from one time or another, and when they do, you need to know who to call to remediate any situation you may find yourself in.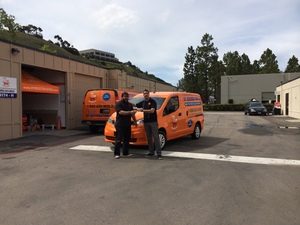 911 Restoration of Albany is completely ready to take on any disaster issue and we are available 24/7/365 to assist you when you need help the most. We are trained to remediate issues involving water damage, fires, flooding, sewage, and even mold.
We work with IICRC certified technicians who are trained to the utmost degree and understand the comprehensive services require to mitigate a disaster. When water is involved we always act fast, guaranteeing to arrive within 45 minutes of receiving your call.
It is also important to remember that not all disasters occur from nature. Man-made disasters can be just as concerning. So, when your commercial or residential property is  impacted by a disaster of any kind, call our disaster restoration Albany professionals today.
Hurricanes And Severe Storms Can Create Disastrous Water Damage in Albany, NY
Even though Albany is considered a low risk area for natural disasters, hurricanes, nor'easters, and bomb cyclones can still affect the area in a big way.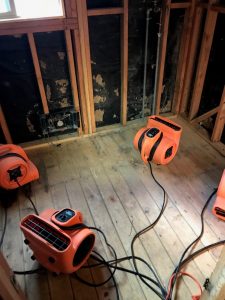 These severe weather patterns create torrential rainfall, powerful wind gusts, and heavy snowfall, all which an cause destruction on your home or business.
When water leaks into your property from heavy rain it can create water damage to it's structure and to your possessions inside. The best way to limit this type of destruction after a storm is to get the water extracted as soon as you can.
When you hire 911 Restoration of Albany we will get to your property in less than an hour, fully prepared to get to work making repairs, even if there is a storm raging outside. By letting water stagnate indoors, it can lead to wood rot, rust, and other structural issues, not to mention mold growth.
By calling us when a disaster causes water damage on your property, you can sleep with peace of mind that your home or business will make a complete recovery.
Is Disaster Damage Covered By Your Insurance
Having insurance can be a life saver in situations where natural or man-made disasters cause water damage or other types of destruction inside your property.
However, there are different types of insurance policies and the coverage can greatly vary depending on what you have purchased for your home or business.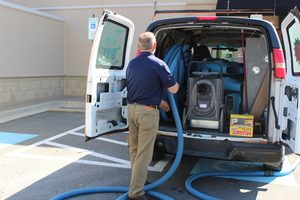 Typical insurance policies do cover water damage, but that coverage is dependent on how the damage was created. For water disasters that originate inside of the property, such as pipe bursts, then your policy should be solid, but there are instances when it may not be enough.
If your property is flooded from outside water overflows, such as a lake during a heavy storm, then your typical insurance policy will not cover the repair costs.
For complete coverage for all flooding incidents, you will need to purchase a supplemental flood insurance policy. The extra monthly cost will all be worth it when the time comes to cash in on that flood damage coverage.
We have experience working with all different types of providers and have filed claims for many customers. So, if you have any questions regarding your insurance policy, call our IICRC-certified disaster restoration Albany professionals today!