Water Damage and Mold Removal in Albany County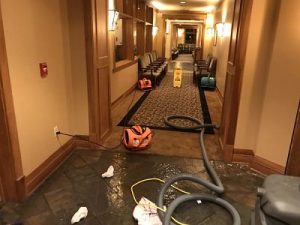 Property owners can get expert help handling water damage emergencies in Albany, Schenectady, Troy, and surrounding areas of Albany County. Addressing any form of water damage quickly can reduce the overall destruction your property might face.
911 Restoration of Albany understands how important it is to begin the water damage restoration process quickly. We can reach homes and businesses around Albany County within 45 minutes of an emergency call, any time of day or night.
Our technicians are IICRC-certified to take care of water damage and they will focus on minimizing damage to your property and removing excess water quickly and effectively. You can get immediate help from professional water damage restoration technicians if you are facing:
Flood cleanup

Sewage Backups

Frozen and Burst Pipes

Clogged Drains

Sewage Cleanup
The technicians at 911 Restoration of Albany can also help you deal with leaking appliances, including:
Dishwashers

Refrigerators

Washing Machines
We have the professional-grade equipment to handle water damage caused by sinks, tubs, and toilets that overflow. You can even count on 911 Restoration of Albany to repair damage caused by any ice dams that form in the cold winter months. Let us help you recover from water damage by contacting us 24/7/365.
Get Immediate Mold Removal Service in Albany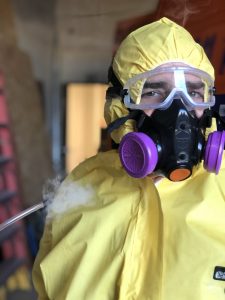 Recovering from water damage requires more than removing water from your home or business. You need a company that can ensure all traces of moisture are removed from your property. Allowing moisture to remain can lead to mold growth. Mold can spread quickly after any type of water damage, leading to property damage and health risks.
You can reach out to 911 Restoration of Albany for mold removal services. We provide clients with free visual mold inspections for property owners only. Our team can take handle all forms of mold removal in Albany County. We even have the experience and equipment necessary to take care of toxic forms of black mold.
Mold removal involves isolating areas infested with mold and thoroughly cleaning and disinfecting infected areas. Our technicians use high-grade air filters to ensure that mold spores do not spread further through your property during the mold removal process.
Your health can be at risk if you inhale mold spores. 911 Restoration of Albany can stop the spread of mold in its tracks.
Recover from Water Damage Today
Burst pipes, ice storms, flooded basements, and other disasters can cause devastating damage to any home or business around Albany County. You might be unsure of how to take care of warped floors, damaged drywall, and signs of mold growth. 911 Restoration of Albany understands what it takes to completely restore your property after any water damage emergency.
Don't let water damage cause permanent damage to your home or business. Let the professionals at 911 Restoration of Albany restore your property to the perfect condition you deserve. We proudly offer water damage restoration and mold removal services to all property owners in:
Albany

Alcove

Altamont

Berne

Chohoes

Clarksville

Coeymans Hollow

Delmar

East Berne

Feura Bush

Glenmont

Guilderland

Latham

Medusa

Ravena

Rensselaerville

Selkirk

Slingerlands

Troy

Voorheesville

Watervliet  

Westerlo