Fire Damage Restoration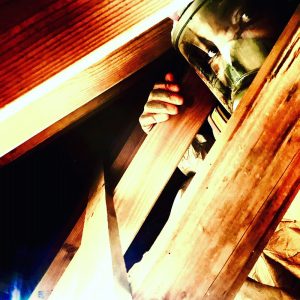 Have you experienced a fire in your home or business in Schenectady, Albany, Troy or any other surrounding cities? If so, you are likely dealing with extensive structural damage, smoke damage, and soot damage. You might also be facing water damage caused by sprinklers or fire hoses. 
You can address all of the damage caused by a fire by contacting a professional fire damage restoration company right here in Albany. The professionals at 911 Restoration of Albany are available 24/7/365. Techs can reach homes and businesses around Albany, Troy, Schenectady or any surrounding cities within 45 minutes of an emergency call.
We can begin the fire cleanup process with same-day services dedicated to quickly undoing the damage you experienced. You can count on us to:
Perform Emergency Roof Repairs to Protect Your Property
Assess Structural Damage Caused by the Fire
Offer You a Free Insurance Consultation
Focus on Cleaning Up Fire and Smoke Damage
Take Care of Comprehensive Fire and Smoke Restoration Services
The crews at 911 Restoration of Albany are dedicated to handling every aspect of fire damage restoration, including odor and smoke removal. We know how stressful it can be to try to recover from a fire on your own, which is why our crews will offer you the support you need every step of the way.
You can get the Fresh Start you need after a commercial or residential fire. Just call us to get the focused restoration services you deserve.
Types of Damage Caused by Fires in Albany, NY
A fire in Schenectady, Albany, or Troy will not cause only one kind of damage. Flames can eat away at your walls, floors, and ceilings. Water used to put out the fire can lay and further damage your possessions while encouraging the growth of mold.
As a full service property restoration company, 911 Restoration of Albany can take care of all of these issues for you. Let us begin working on a personalized restoration plan with a free fire damage assessment and insurance consultation. We can handle the fire cleanup process quickly and correctly the first time.
All of our fire damage restoration techs are IICRC certified to take care of ash, soot, odor, and smoke removal. You can get back your peace of mind after a fire by allowing us to:
Focus on Smoke Restoration for Your Commercial or Residential Property
Restore Any Smoke Damage You Experienced
Take Care of Your Ash, Soot, and Smoke Restoration Needs
Extract Water and Dehumidify Your Property
Offer You a Free Visual Mold Inspection for Property Owners Only
Our fire cleanup techs in Albany can even handle puffback cleanup for property owners throughout Schenectady and Troy. A misfiring furnace might not set your property on fire, but it can leave behind unpleasant odors and soot damage throughout your home or business. Puffback cleanup can remove these unsightly blemishes.
Call the pros at 911 Restoration of Albany if you need help handling any type of fire damage today.
You Can Get Help with Fire Cleanup Right Now in Albany, NY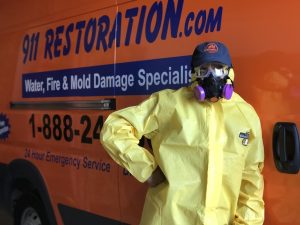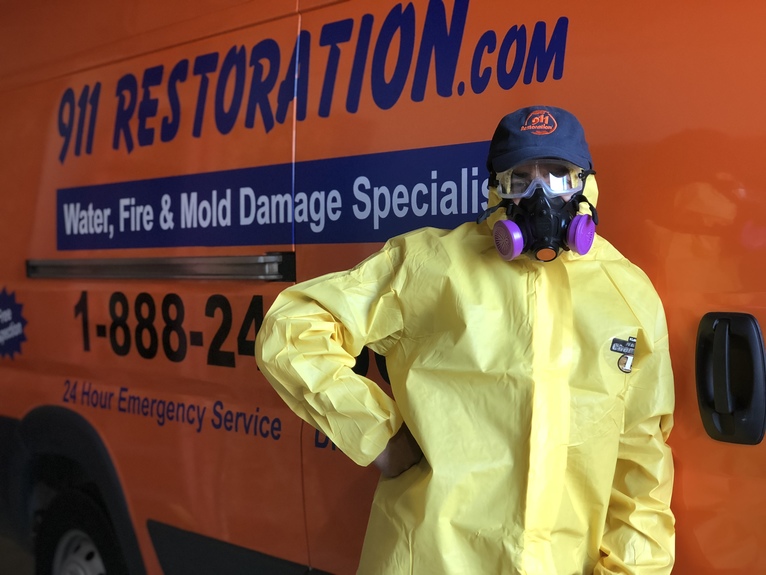 You may not be able to live in your property immediately after a fire. Severe heat and water damage can impact the structure of your home or business but we know how stressful this situation can be, which is why our techs are on call around the clock to begin the fire damage restoration process.
Working with a crew of experienced professionals can ensure that the fire and smoke restoration process is completed as quickly as possible because our fire and smoke damage crews can remove items destroyed by fire, clean away ash and soot, and return your property to perfect condition.
All of the techs at 911 Restoration of Albany are licensed, bonded, and insured to handle property restoration. You can count on us to handle ash, odor, and smoke removal from big fires or as part of the puffback cleanup process.
Ensure you are getting the help you need after a fire by calling the company that puts you first.  You can get back your peace of mind and a totally restored property by contacting our fire damage restoration techs today.
The crews at 911 Restoration of Albany are prepared to go to work in your home or business in Schenectady, Albany, Troy and all surrounding cities right now. No amount of fire damage is too big or small for us. We are IICRC-certified experts, so call right now.
Serving the communities of Albany, Amsterdam, Guilderland, Schenectady, Schenectady County, Latham, Rensselaer, Cohoes and surrounding areas.