Fire Damage Restoration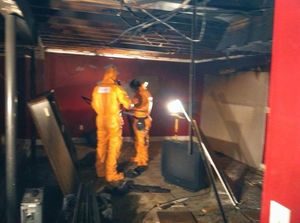 The aftermath of a property fire can be an overwhelming experience. When you are caught up in that moment it can be difficult to remember what to do or who to call for help, but you need to remain calm and act fast in order to start the remediation process.
The smoke, soot, ash, and water damage (created by the fire hoses) are all issues that need to be professionally cleaned up as to prevent even more structural damage and mold from forming.
911 Restoration Albany works with IICRC certified technicians who are trained to   remediate fire damage from commercial and residential real estate. We stay open 24/7/365 in order to assist you the moment you need help.
Once we arrive on your property we will conduct a free visual inspection which includes an estimate, so you never have to worry about taking on a financial risk when you initially hire us.
We want to give you the fresh start you deserve after a fire has devastated your property, so give our fire damage restoration Albany specialists a call today!
The Most Common Causes Of Indoor Fires
In Albany the winter's can be very cold, which causes people to spend most of their time indoors. This actually increases the risk of fires, especially in residential properties where people are using fireplaces, lighting candles, and cooking on stoves.
According to The National Fire Protection Association, there are over 350,000 home structure fires every year. When you add the amount commercial properties that catch fire every year, the combined damages end up being in the billions of dollars.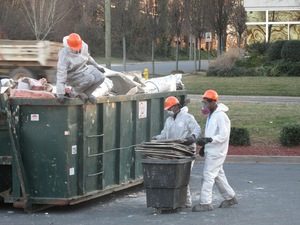 Fires can engulf an entire property in less than two minutes, which is why it is so important to be prepared. There are many reasons why fires break out inside homes and businesses, and most of them can be prevented quite easily. Some of the most common ways fires start include:
Unattended candles
Cigarettes
Electrical issues
Lightning strikes
Problems with the dryer
Playing with matches
Old Christmas trees
Cooking mishaps
If your property gets caught in a fire disaster you can call 911 Restoration Albany and we will provide you with affordable, comprehensive services that deal with all aspects of the remediation process.
Fire Prevention For Your Home Or Business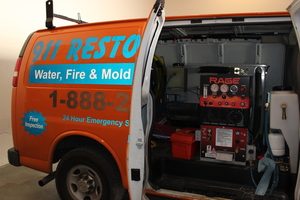 As we have learned, flames and smoke can destroy a property within mere minutes, making prevention the only way to significantly deal with a fire.
Installing a working smoke alarm is the best way to survive a dangerous property fire, making it crucial to regularly check your smoke alarms monthly and change out the batteries yearly.
When you are cooking in a kitchen, never leave a flame unattended. Even if you only have to run into another room for a minute, turn off the stove. If you are using a barbecue make sure to keep the grill at least 10 feet away from the structure of the property.
If you notice any frayed wires, then you need to replace them immediately. They can easily cause fires. Do not run them under any carpet or furniture, that way if there is any sparking it will not easily catch.
Our fire damage restoration Albany specialists want to keep you as safe as possible, so call us if you have any questions regarding fire safety or remediation.