Water Damage in Cohoes
When a pipe bursts on the property in Cohoes, it can be easy to see this as a disaster that will rock your property. The truth is, this is a minor bump in the road and can be easily fixed by our team of trained technicians. 911 Restoration of Albany is IICRC certified with years of experience in any kind of flood cleanup.

Water damage emergencies are difficult times, but they can be easy with the right team of water removal techs. The remediation techs operate with an optimistic attitude, so you can count on them to be there during this flood cleanup. For the best water removal techs in the Berlin area, call 911 Restoration of Albany today.
Timely Flood Cleanup Services
When it comes to a burst pipe on the property, the last thing that you want to do is delay. This can cause the water levels to rise. Whether it is caused by a sewage backup or heavy rains, the best thing to do is to call the specialists at 911 Restoration of Albany.

The techs are available around the clock and respond to all flood cleanup calls within 45 minutes. You never will be kept waiting for water remediation services, as they understand how important those are. They go above and beyond to put your needs first during the water extraction.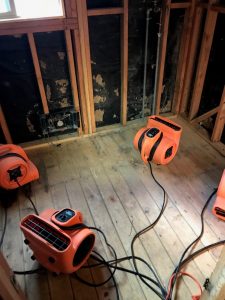 Water damage emergencies in Valley Falls can come from a variety of sources, such as burst pipes, freezing temperatures or heavy rains. No matter the cause, it's important to have a trained team that you can trust. 911 Restoration of Albany is trained to handle all kinds of flood cleanups with care. Both you and your property will be treated to a Fresh Start in no time.

Not only are the water extraction services offered effective, they are comprehensive. Complete structural dehumidifying services are offered, as well as possible roof repairs and boarding up services if needed. Your property will clean and dry during the entire water damage restoration.

In addition to offering timely water remediation services, the techs also work with you to find the best plan for your flood cleanup. This burst pipe will only be a bump in the road for your property. The techs accept all forms of insurance, so you will be taken care of during the water damage restoration. In addition, a free visual inspection for property owners only is also offered.

After spotting a ceiling leak on the property in Cohoes, the best thing that you can do is not to worry. Call 911 Restoration of Albany for the best flood cleanup services today.

Mold Remediation After Burst Pipes
The last thing that any property owner wants to worry about after a flood cleanup is mold, but the fact is that it's often a reality after a burst pipe on the property. Mold thrives in these types of damp areas, and it can grow as quickly as 24 hours after a water damage emergency. That's why it's so important to act fast and call upon the remediation techs.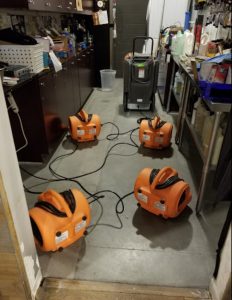 These increased moisture levels can often cause mold to sprout unexpectedly. While you may think that you have caught it all in the bathroom or ceiling, it can also grow in hidden places such as crawl spaces or basements. The removal techs are trained to spot these, and to take care to remove them quickly.

The decontamination techs continue to put your needs first during the entire remediation process. The inspection is comprehensive, and the techs use the latest technology to find and blast those pesky spores away. In addition, some third party laboratory testing will be used as needed.

The techs will even look beneath the rugs to ensure that there is no mold lingering, and remove any necessary. In addition, they will box up any undamaged belongings and place them to the side so they remain intact during the remediation process.

When it comes to mold decontamination, you want a team of trained technicians that you can trust. Not only do the techs have years of experience, but they also put your needs first during the extraction. Both you and your property will enjoy the signature Fresh Start attitude that the techs employ during the remediation.

Mold inspection is never an enjoyable time, but the decontamination techs do their best to make it so. The remediation will be carried out as quickly as possible, and your property will be clean and dry. For the best mold extraction services in Cohoes, call 911 Restoration of Albany today.

Servicing the areas of Albany, Alcove, Altamont, Amsterdam, Averill Park, Berlin, Bernem, Buskirk,Castleton on Hudson, Clarksville, Coeymans Hollow, Cohoes, Cropseyville, Delanson, Delmar, Duanesburg, East Berne, East Greenbush, East Nassau, Feura Bush, Glenmont, Greenville, Guilderland, Hannacroix, Hoosick Falls, Latham, Medusa, Melrose, Nassau, Petersburg, Poestenkill, Ravena, Rensselaer, Rensselaerville, Rexford, Rotterdam Junction, Sand Lake, Schaghticoke, Schenectady, Schenectady County, Schodack Landing, Selkirk, Slingerlands, Stephentown, Troy, Valley Falls, Voorheesville, Waterford, Watervliet, West Coxsackie, West Sand Lake, Westerlo, Wynantskill and surrounding areas.