Mold Removal in Troy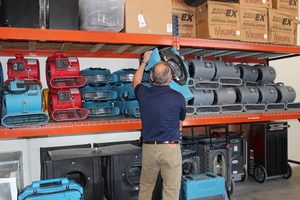 A water damage emergency is a trying time for any property owner. From burst pipes to a ceiling leak, there are a variety of reasons there may be excess water on the property in Cohoes. After a complete water damage restoration, you may think that you're in the clear. Luckily, 911 Restoration of Albany is your one-stop shop for all types of water or mold removal. Mold may be the last thing on your mind, but the truth is that the spores can arise as quickly as 24 hours after any water damage emergency, so it's important to act fast. The IICRC certified technicians are available around the clock, and respond to all mold remediation calls within 45 minutes. Call 911 Restoration for your own Fresh Start mold cleanup today.
Warning Signs of Mold on the Property
Mold removal services may seem unnecessary or like an extra step to property owners. After all, why not use soap and water and try to get rid of the extra spores yourself? Truthfully, mold removal should always be left to the professionals. The trained mold cleanup techs have years of experience and can handle anything that is thrown their way. Mold can destroy your property from the inside out, so it's important to take care of it as soon as possible. Luckily, our mold decontamination techs in Cohoes are available around the clock, so you'll never be kept waiting.
Not only is mold detrimental to the property, it can be incredibly harmful to your health as well. If you are coughing, sneezing or experiencing headaches, that could be due to the black mold on your property. If you have spotted mold in the shower or crawl space in Albany, please let the technicians remove it as soon as possible.
There are a few warning signs that you should book mold inspection services immediately. For example, if there is a dampness in the air or the furniture is damp to touch, that's a sign of lingering mold. Our mold remediation specialists in Troy will be on the scene as soon as possible. In addition, if there's black or pink spots in the crawl spaces, you may need a mold remediation immediately.
When you need mold removal specialists, rest assured that the technicians will be there. If you have spotted mold in the shower in Schenectady, the removal specialists will be there as soon as possible. They go above and beyond to provide you with quality services for your entire property. For example, the techs box up any unharmed property and place it to the side to ensure that it remains that way throughout the entire cleanup process. In addition, complete structural drying and dehumidifying services are offered. From top to bottom, your entire property will be treated to a complete mold cleanup. For quality mold decontamination services when you need them, contact 911 Restoration in Albany today.

Mold Cleanup you Can Count On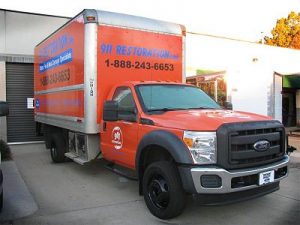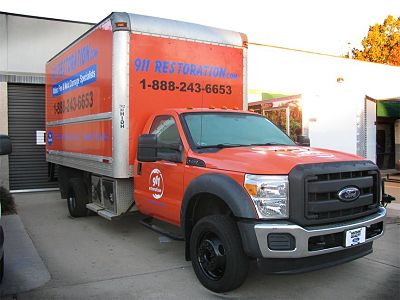 Water in the crawl spaces in Amsterdam can easily lead to mold. If you have already booked water damage restoration services, go the extra mile and take care of mold remediation as well. Our trained techs can handle it from top to bottom.
When needed, our technicians will also conduct a mold inspection on the property as well. They use infrared technology and hazmat suits to get the most accurate read as possible. When needed, the techs will also send out samples to a third-party lab.
After a comprehensive water cleanup, simply take the extra step for a mold removal on the property for peace of mind. Our technicians have years of experience and operate with an optimistic attitude. They put your emotional needs first during the entire mold decomoniation, so you will feel at ease the entire time.
Many property owners feel apprehensive going for a mold remediation on the property when they aren't sure if mold removal services are covered by insurance. There's no need to worry, because 911 Restoration of Albany accepts all forms of insurance. A free visual inspection for property owners is even offered. The cleanup techs want to make sure that you pay as little out of pocket for remediation services as possible.
When it comes to fungal infestations on the property, they can come from a wide variety of sources. Whether it's a burst pipe or a plumbing failure, it's important to have our team of trained techs out on the scene to conduct the mold remediation as soon as possible. There is no need to delay, since the inspection technicians are available around the clock. For your own Fresh Start after a mold remediation, call our techs today. You and your property will be treated to a Fresh Start after any mold cleanup.