Mold Removal in Schenectady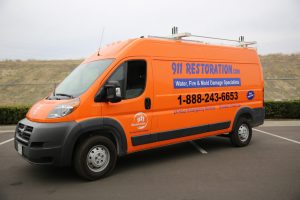 Albany residents are familiar with the conditions that can cause a burst pipe. From heavy winds and rain to plumbing failures, it's best to be prepared for the worst. When heavy rains hit and cause a frozen pipe, you may not know what to do next. The best thing to do for both you and your property is to call the water removal specialists at 911 Restoration of Albany. The specialists will  remove any excess mold on the scene and leave your property clean and dry . Our mold remediation specialists are trained and IICRC certified with years of experience. You can trust us to restore your property back to normal after any disaster . Call 911 Restoration of Albany for mold decontamination today.
Mold Remediation That Goes Above and Beyond
Mold removal can be a tricky topic. Most property owners in the Albany area believe that it will never happen to them. Even if there are a few spores here and there, many people  brush this off and carry on with their regular lives. The truth is that can be incredibly dangerous for you and your property.

Mold can grow easily in crawl spaces and  basements in Schenectady. It can seem easy to just ignore it, but the truth is that mold can take down your property from the inside out. Mold thrives in damp areas, and can emerge as quickly as 24 hours after any water damage emergency. If you have had a burst pipe on your property in Schenectady , call our remediation specialists immediately.

Our technicians understand how important timely mold removal services are. That's why we respond to all mold removal calls within 45 minutes, and are available 24/7 for mold cleanup services. Your property will be inspected from top to bottom for any lingering spores. The techs use hazmat suits and infrared technology to get an accurate read during mold inspections. In certain inspections, samples of mold from the property are  sent to a third party laboratory for more testing.

When it comes to mold in your shower or basement in Schenectady, you simply can't delay. Mold can cause unpleasant symptoms such as coughing, sneezing, or intense headaches. If you spot  spores on your property, call the removal techs at 911 Restoration of Albany today. We will inspect your property for any hazardous black mold and have the cleanup completed in no time. For Fresh Start mold remediation in Albany, contact our removal techs today.
A Fresh Start After Any Burst Pipe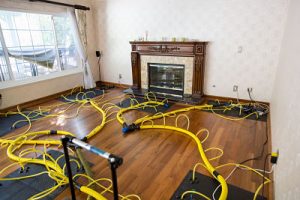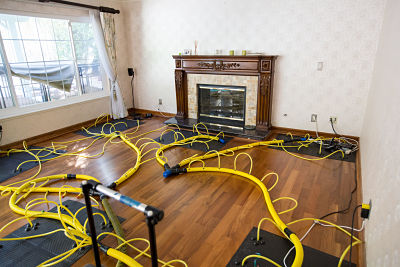 Our technicians understand that mold decontamination can be a difficult time for property owners. With their years of experience in mold cleanup, our experts know exactly what each property needs . Not only are our mold removal services timely, but we also put your emotional needs first. Our techs always have a positive attitude  so you can be confident in your property property after mold cleanup services. You won't find better mold remediation services in the Schenectady area.

A common question that our techs receive is whether or not mold removal services are covered by property insurance. The truth is that our technicians accept all types of insurance for mold cleanup services, and even work with you to find the best plan possible. We even offer a  free visual inspection for property owners . Our ultimate goal is to make sure that you pay as little out of pocket as possible for quality mold cleanup services.

If you notice any black or pink spots in the crawl spaces or rafters on your property, you probably  need remediation. Also, any dampness in the air  should be inspected by our cleanup crew immediately. If books on your property are damp to the touch, that's another  warning sign of mold that property owners often overlook. mold. If you are experiencing any of these on your property in Schenectady, call our technicians for a mold inspection immediately.

Our mold decontamination techs go the extra mile to provide you with great customer service during mold inspections. Any belongings that are not currently damp or damaged will be packed up  and will remain that way during the entire remediation process. We believe in a Fresh Start for you and your property after mold remediation services. Deconomination will not be the end of your property, and you will have the chance to rebuild. For the best mold removal services in the Schenectady area, call 911 Restoration of Albany today.